Prof. Dr. Thomas Fischer, Of Counsel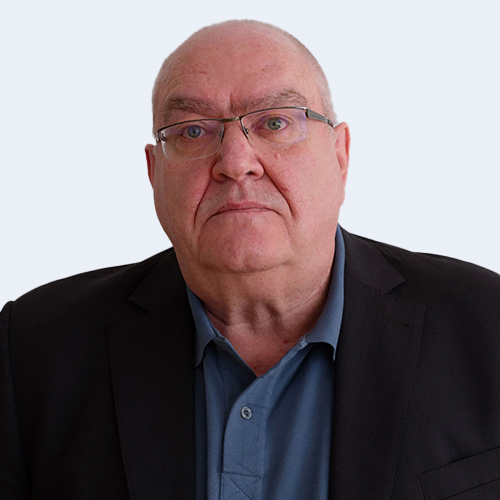 Studied law, German language and literature, and sociology at the universities of Frankfurt/Main and Würzburg
1986 doctorate with the title Dr. juris utriusque, University of Würzburg
1988 to 2000 criminal judge in Bavaria; research associate at the Federal Court; presiding judge at the Leipzig Schwurgericht [criminal court composed of 3 professional judges and 2 lay judges]; division head in the Saxony Ministry of Justice
Since 1998 honorary professor at the University of Würzburg (criminal law, criminal procedural law)
Since 1999 editor and sole author of the standard commentary "Fischer, StGB," since 1991 co-author of the "Karlsruher Kommentar zur StPO" (Karlsruhe commentary on the StPO [Code of Criminal Procedure]), co-editor of the NStZ (Neue Zeitschrift für Strafrecht [New journal of criminal law]) and the medstra (Zeitschrift für Medizinstrafrecht [Journal of medical criminal law])
2003 to 2017 judge at the Federal Court, starting 2013 as presiding judge of the 2. criminal division, member of the Grand Criminal Panel
2021 admitted to the bar
Practice Areas:
Criminal law and criminal proceedings law
Since 2021 Dr. Thomas Fischer has been with the law firm of Gauweiler & Sauter as of Counsel in all areas of criminal law and criminal proceedings law. Among other responsibilities, he acts as criminal defense lawyer and also as expert witness particularly in cases where especially complex issues of criminal law must be resolved.
Prof. Fischer pursued German studies from 1976 to 1978 at the Goethe University Frankfurt. From 1980 to 1984 he studied law and from 1988 to 1991 sociology at the University of Würzburg. In 1986 he earned his doctoral degree of doctor juris utriusque with his dissertation entitled "Öffentlicher Friede und Gedankenäußerung" (Public peace and free speech) under Prof. Ulrich Weber.
In 1988 Prof. Fischer joined Bavaria's judicial service and worked as criminal judge in the local courts of Ansbach and Weißenburg. From 1993 to 1996 he was judge at the district court and presiding judge at the district court Leipzig and headed the Schwurgericht (criminal chamber of the regional court) division there. Starting in 1996 he headed the unit for criminal proceedings law as undersecretary in the Saxony State Ministry of
Justice. In 1998 he was appointed honorary professor of criminal law and criminal proceedings law at the University Würzburg where he had been teaching criminal law, criminal proceedings law, and sociology of law since 1991.
In 2000 Prof. Fischer was elected and appointed judge at the Federal Court, a position he held until the end of April 2017. There, Prof. Fischer was presiding judge of the second criminal division (starting in 2013) and member of the Grand Criminal Panel (starting in 2008). In addition, from 2003 to 2005 he worked as investigating judge. From 2007 to 2011 he was a permanent advisory member of the Federal Disciplinary Tribunal.
In professional circles Prof. Fischer is renowned for his numerous publications, in particular for the commentary on the German Criminal Code he authored, which is the standard work on criminal law and has been in print since 1999 (49th edition). In addition, he is co-editor of the NStZ and the medstra and, since 1993 (3rd edition), coauthor of the "Karlsruher Kommentar zur Strafprozessordnung" (Karlsruhe commentary on the Code of Criminal Procedure). Moreover, Prof. Fischer is renowned as author of a weekly legal column that was published in the Zeit from 2015 to 2018, and since 2019 has appeared in the Spiegel.
A list of all his publications, books, and articles as well as interviews and podcasts can be viewed at https://www.fischer-stgb.de.
Memberships:
Amnesty International Deutschland e.V.
Transparency International e.V.
Deutsche Gesellschaft für Humanes Sterben e. V. (German Association for Dying with Dignity)
Munich Bar Association