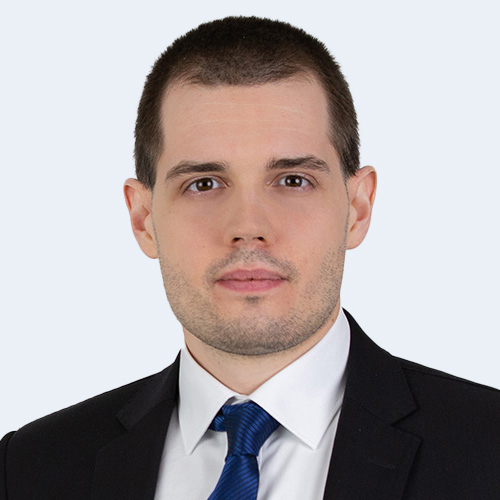 2012 – 2016 Legal studies at the LMU Munich
2017 – 2019 Legal clerkship at the Higher Regional Court Munich and the regional government of Upper Bavaria
2019 Admission
Practice Areas:
Criminal law and criminal proceedings law, esp. medical criminal law and business criminal law
Constitutional law
General civil and civil procedure law
Languages:
From 2012 to 2016 Dominik Klauck studied law with academic focus on criminal defense, criminal justice, and prevention at the Ludwigs-Maximilians-University in Munich.
While still in his legal clerkship at the Higher Regional Court Munich, which he completed after graduating, Dominik Klauck was already working with Dr. Gauweiler's team and joined the law firm of Gauweiler & Sauter after he passed the second state examination.
At the same time, Dominik Klauck was working at the Institute for Private Law and Civil Procedure Law at the LMU, where he delved into matters of civil procedural law and selected issues of general civil law.
Dominik Klauck's main area of interest is criminal law and criminal proceedings law, in particular regarding complex issues of medical criminal law and business criminal law and their relation to civil law. At the same time, it is very important to him to keep the law in view as "one large whole" because the client's interests and concerns routinely do not stay within the boundaries of the three classical legal disciplines. The best example of this is the medical law mandate, which can raise questions of criminal law, professional codes, insurance law, labor law, and tort law.
In addition to his work as lawyer, Dominik Klauck is working on his dissertation project under Prof. Peter M. Huber, judge at the Federal Constitutional Court and retired minister, and in this context, he is researching the constitutional limits of state security. In connection with his deep engagement with constitutional law, European Union law, and international law, Dominik Klauck also investigates for his clients, as needed, the option of an extraordinary legal remedy, such as a constitutional complaint at the Federal or State Constitutional Court.
Memberships: